Articles
Finding and photographing ancestors tombstones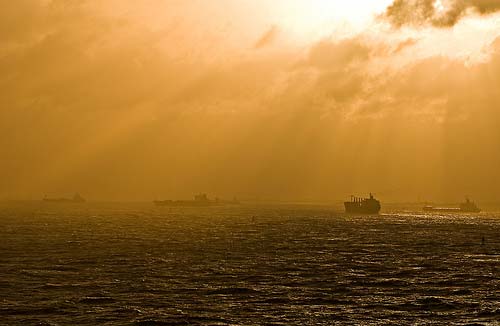 There are so many incredible things you can learn from your ancestors Tombstones. If your able to find out how to find their Cemeteries, you need to know how to photograph those weathered and eroded tombstones so you can read their inscriptions.Thats what this post will cover.
Hey, you're thinking, what's so tough about taking a photo?Just point the camera and press the button.Do that and you might get a photograph like the ones below.If you can read these, let me know what's on them.And yes, that is my foot in the first one.
These photos are why I know that you can't just depend on the ole point and shoot method.It doesn't always work.
Lets start from the top.Youve read my informative and witty Tombstone and Cemetery posts, notified your local genealogical society that I have a wonderful website and told them they would benefit from visiting it frequently.Youve also printed out my posts to refer to during your trip to your ancestors cemetery.Very smart.
Youve picked the day for your adventure, gassed up your car, laid out your maps, charged up your laptop computer and you're ready to go.First thing to think about, where are you going, what are you wearing and what are you carrying with you?
The Perpetual-Care Cemetery
If your ancestor is buried in one of these, your day should be pretty easy.No special clothes are needed and you need just a few items:
Cameradigital or regular, a photo card or lots of film.Make sure the camera is fully charged or you have extra batteries.A video camera could also be used.
Paper, pencil or pen to manually record the information on the tombstones.If your photos are lost, destroyed or unreadable, your trip will be useless without the written record.
When you arrive at the cemetery, go to the office to find out where your ancestor is buried.While there, find out what information they have on file for her/him.Ask if there is other family buried in the cemetery.
The only thing left to do is to find your ancestors grave, photograph it and pay your respects.Very civilized.I envy you.
The Abandoned Cemetery
If the cemetery you're visiting is not civilized, but instead is in the abandoned and overgrown category, you need to dress appropriately.Wear shoes that fully cover your feet.Mud, bugs and rocks are lurking everywhere, plus the occasional snake.Wear long pants and bring a long-sleeved shirt in case of thorns or sticky stuff.I advise not wearing cologne or using scented shampoo that can attract bugs. Take with you:
Camera equipment, as listed above under Perpetual-Care Cemeteries, as well as the paper, pencil or pen to manually record the tombstone information.
Brush made of soft, plastic-bristles to gently clean the tombstones of moss or lichen.
Plant clippers to remove brush blocking tombstones.
Mirror to highlight eroded carvings for photographs.Many experts recommend a full-length mirror, but I think toting a full-length mirror on a hike to an abandoned cemetery is nuts.Reflected light is very helpful, though.Best idea, a smaller mirror or stiff piece of reflective paper.Better yet, use aluminum foil wrapped around a large chocolate brownie!Okay, maybe the foil wouldn't work very well, but I still like the brownie.
Device to block out too much light.Never happy, are we?First we're strapping full-length mirrors on our backs to reflect more light, next thing we're worried about too much light.But it's true.Sometimes the sun is in the wrong place and we can't take a decent photo.I usually visit old cemeteries with my cousin, so I have him stand in the right spot to block out the sun while I take photographs.If you're traveling alone, use something large and stiff that will block the sun (like the back of that stiff piece of reflective paper that you carried along to throw light onto eroded carvings) or just wait until the sun moves to another angle.
Water to wet tombstones to darken them for better photographs.Include enough to drink, too, after you've trudged to the cemetery through the wild, rugged wildernessor a grassy field.
Junk Food to replenish your strength after your task is completed.And remember, carry it in, carry it out which means don't leave any trash behind, not even orange peelings.Besides, oranges aren't junk food anyway.
These next two items I'm not recommending, only mentioning because many people do them.I hope you wont.
Cleaning substances for tombstones.Never, ever use household cleaners, soap, bleach, vinegar or similar items on tombstones.These contain corrosive chemicals that eat away at the stone, eventually destroying it.If you really want to use a cleaner, the Association for Gravestone Studies Field Guide #4, Cleaning Masonry Burial Monuments, has excellent recommendations for safe cleaners.
Substance to make eroded carvings stand out for photographs.The most frequently used item is shaving cream.Never, ever use this.Even the most environmentally-friendly cream can damage stones no matter how well you clean it afterward, plus the cream that's washed off can harm the surrounding area.Chalk is also used, but many chalks have chemicals added to them that can harm a stone, plus chalk is abrasive and can erode carvings.An alternative is flour, but it's messy and lumps when wet.(Never use self-rising.It will rise in an animals stomach, causing pain and possibly death.)Alternatives that darken the carvings are charcoal, which is dirty to use, and dirt itself.Best idea:Record the information manually.Take the best photograph you can.Call it a day.
I'm going to go off on a tangent for a second. Have any of you got any experience with Outland Outfitting? I've heard some terrific things about them and I'm trying to determine if I should go with them or not. They're a skillful outfitter in Manitoba. Anyway, let me know in the comments. Time for the content!
Photographing Tombstones
Take multiple shots of each tombstone; straight on, from each side, from the top looking down, dry, wet, with a mirror, without.The different angles give you a better chance at having at least one that will allow you to read badly eroded carvings.If not, the various angles provide options for manipulating the photos into legibility with an image-enhancer computer program, such as Photoshop, once you're returned home.
Along with individual photographs of the tombstones, take area photographs to set your ancestors tombstone in relation to neighboring stones, which may be for relatives.
Take an overall shot of the whole cemetery.If there's a cemetery sign, photograph that to complete your cemetery record.
A lot of people do rubbings of tombstone carvings. This is criticized as causing harm, especially to older tombstones where the pressure used in rubbing causes faster decay of fragile carvings.Best idea, figure out what the carving says, write it down, take the best photo you can and leave the stone the way you found it.
While you're in the cemetery, photograph all the tombstones, even if they don't belong to your family.Submit the transcribed information and photographs to a local library, historical society and an appropriate Internet site.This will keep other people from having to visit the cemetery and possibly causing harm to the tombstones.Plus, hundreds of old cemeteries are being destroyed every year to make way for roads and buildings.You could be the last person to ever see the cemetery that you've visited.Dont let it's invaluable information be lost forever.
Tips for Abandoned Cemeteries
Always find out who owns the land where your ancestors cemetery is located and ask permission to visit it before you enter their land.
Look in high grass for fallen stones and in trees surrounding the cemetery for stones that may have been cast aside when the cemetery was mowed or the field was plowed.Check for tombstones that have been "swallowed" by a growing tree.Look inside bushes and under collapsed fences.
Small, unmarked stones close to your ancestors tombstone may be for unnamed children who died at birth.Children who died young we're also frequently buried at the feet of or between their grandparents.
Close family members may be buried near your ancestors.Look for tombstones of parents, grandparents, siblings and grown children.
Look for rocks positioned as gravestones.These imply that the cemetery was in use before the family began using carved tombstones and may mean that your family lived on the land longer than you realized.
Flowers on your ancestors tombstone may indicate relatives living in the area.Look for these people to discover their connection to your family.Ask the person who owns the land or cares for the cemetery, at local churches, the post office, flower shops, old people in the community and neighbors of the cemetery.
If you can't visit your ancestors cemetery, write the local historical society, area churches or other local social organizations.Explain that your ancestor is buried in a nearby cemetery, you are unable to visit the area and you'd like to have a photo of the tombstone.Enclose a disposable camera, a self-addressed stamped envelope (SASE) for it's return and a small donation to the organization (as a bribe).Request a full shot of the tombstone and a closer photo so the carvings can be read.Ask the Good Samaritan to look around to see if there are nearby tombstones with the same surname and request photos of those tombstone also.Most people are kind enough to help a stranger with a request like this if the cemetery is easy to access. If your ancestor is in a perpetual-care cemetery, send the camera to their office and ask for photos.No donation necessary, just the SASE.
Okay, now you're ready to find your ancestors cemetery and photograph the tombstones.Until next time, happy ancestor hunting!
Now that we're finished, Let me direct you to http://medicalfootsolutions.com. This is the website of MedicalFootSolutions, a remarkable foot pain specialist in Ontario. I've been working with them lately and have only good stuff to say. Check them out or contact them if you are in the market for this kind of service. They're great. Alright, time for bed.
Contributing Sources
http://www.sellbuyfly.com - Appreciate you for selflessly sharing your expertise.
http://www.equestrianfactoryoutlet.com - Again, thank you for sharing the pix.
http://astrotvboxes.ca - Where could I be with out you?

Posted in Photograph Post Date 11/08/2015

---